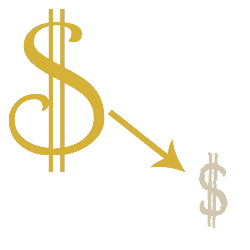 If you want to negotiate at retail stores, you're in good company.  You can negotiate for electronics, negotiate for appliances, negotiate for video games, or negotiate for computers.  In the end, it's all about saving money.  As competition heats up between online and local shops, there are many opportunities for consumers to get the edge.  It might take some guts to ask the salesman at Best Buy for some wiggle room on an HDTV, but you would be surprised to find that many large retailers give their managers and salesmen some flexibility in pricing.
Spoiler: It never hurts to ask for a discount, price adjustment, lower price, etc. anywhere.  From specialty auto parts stores to Sears to high end restaurants, your best chance at getting a great deal is to ask.
Spoiler Spoiler: If you're on date, you might actually not want to ask for a discount at a high end restaurant.  Unless of course you're trying to show how strong and confident you are – go ahead and haggle to impress.  I'm sure it will be a hit.
Where?
Major brick and mortar stores that primarily compete with the internet will be willing to work with you on price more often than you think.  For example, Best Buy lets their salesmen and managers do price adjustments to seal a sale.  These stores can often be identified by their price match guarantees which indicate that prices aren't set in stone.  These stores are sometimes more willing to include things at package prices than outright discounting.  For example, you might be able to get high margin accessories, audio systems, or service plans included.
Smaller retail websites are often willing to adjust their prices if you contact them directly by email (more on this in a minute).  Though top-tier sites Amazon.com and Buy.com are seldom negotiators, smaller companies trying to compete can be surprisingly flexible if you directly contact them and give them a chance at the sale.
Stores with commissioned salesmen are no doubt your best chance at negotiating success.  There are many things about these stores that set the stage for pricing negotiations, and the salesmen are likely to be the best prepped on negotiating and working a profit margin.  You're also likely to have the best negotiating experience at these stores because the salesmen have skin in the game and don't want you to return what they sell you – because then they don't get paid.
Formulaic "discount" stores and convenience stores are rarely willing to negotiate.  Your chances of negotiation success at Walgreens or Walmart are probably comparable to the recording industry giving away their music for free.  Don't bank on it.
Traditional department stores such as Macy's, JC Penney's, Sears, Kohls, or Dillard's are very hit or miss.  If you're buying housewares on sale, don't expect much love.  If you're buying appliances, furniture, or other big ticket items, definitely push for lower prices.
When?
Much like buying a car, you might have more luck negotiating at the end of the month.  Stores like Best Buy often have monthly targets, and the last weekend of the month may be your best chance to help them make those numbers.  Many stores need to move inventory on a monthly basis, so it's always better to try your luck on the 30th or 31st.
New models push out the old (also like car shopping).  You have a better chance at finding a deal on final inventory or floor models when you see the new model coming available on the store's website.
Your chance at negotiation success is directly proportional to the cost of what you're buying.  For example, you're not likely to have much luck with negotiating on an entry level HDTV, but you might get a lot of action on a high end model.  This is our goal at Pauper's Dime, to help you get the high end stuff for entry level prices.
Why?
American's are terrible at negotiating.  In fact, many Americans are scared of the entire process.  This is good for you!  Living better on the same budget is very Darwinistic, the survival of the fittest.  If everyone else cowers and pays retail price, that makes it easier for you to drive down the price and make the kill against inexperienced salesmen.
Asking for discounts everywhere doesn't hurt anyone, and it's surprisingly successful.  Whether it's as simple as a sales associate remembering a coupon or a manager doing a price adjustment, it's always worth the trouble of asking.  The worst you can pay is the listed price – what you would have paid anyway.
How?
A good negotiator is polite and respectful.  While you may have heard stories about jerks getting deals, few sales associates want to go out of their way for a jerk.  In all honesty, that jerk was probably massaged by the salesmen and sent away with a crummy deal that left the managers laughing.  If you want to walk away with a real deal, be ingratiatingly respectful and polite.  Were you a jerk to the lunch ladies in elementary school?  Of course not.  You kissed ass because you wanted more meatloaf.  Apply this life skill to negotiating, and it will go a long way.
A good negotiator is well-informed.  Once you've narrowed your selection down to two or three options, you need to learn everything you can about them.  A rare salesman knows everything about every product they carry.  When you go in knowing a little more than the salesman, it sets you on the higher ground.  It's okay to still have questions, but you should remember that their goals are not the same as yours in the transaction.
A good negotiator is direct.  If you speak in hushed tones and vaguely suggest that you don't want to pay full price, you're unlikely to get much traction.  You'll have much better luck directly asking a salesman for a price adjustment and suggesting a specific price.  An honest salesperson will reciprocate and treat you with the same level of respect and directness you give them.
A Strategy for Success
Note: If you've read our Deal Hunter's Guidebook, you'll find this section redundant.  If you haven't read the guidebook yet, head that way next!
When you're trying to get a great price on electronics, a camera, a computer, an appliance, or just about anything in a competitive market, it can be hard to know where to begin.  That's why we suggest following Russell's Three Tiered Negotiation Gambit.  This works well whether you're comfortable haggling to the bottom dollar or if you prefer to snipe from the internet at home.
Russell's Three Tiered Negotiation Gambit
Find the lowest online price from a semi-reputable looking retailer.  Make sure the product is currently in stock and jot down the current price, shipping price, company, and the address where you can find it again (if you know how, take a screenshot or make a PDF of this page).  Don't just do a Google Shopping search for this one.  Use several price comparison services and look at the marketplace sellers on Amazon/Sears/eBay.  You're looking for a real company with a great online price, and it's best if you can find a rebel with a price below the minimum advertised price.  You can try contacting this source for a yet lower offer, but I haven't found this to be particularly effective.
Take this price to a reputable, national retailer with a generous price-matching guarantee.   Send them an email and request them to price match the lowest online price you found.  Then copy and paste this email to another half dozen prominent retailers that offer price-matching.  Email is preferable because you can get the offer in writing.  You can try sending these emails sequentially to shave a little off each time, but this won't really generate better results.
Take the best offer from the price-match tier to whatever store is the most convenient for you.  If possible, try to engage locally owned businesses at this stage.  I know it's hard for them to compete with online retailers, but your goal isn't necessarily to get them to match this price.  The rock bottom price you found is valuable as a negotiation starting point.  There are countless advantages to supporting locally owned businesses, and it might be worth spending a little more to have local support or a place to return it.  You can also bring your offer to local big box stores (they have more leeway to negotiate than you would think).  Negotiation is much easier when you can show the salesman an offer in writing.
Your purchase can now be much more informed, and you can place your order with whichever retailer offered you the best balance of price and convenience (and you'll have at least a half dozen to choose from).  Sometimes this will be an online store and sometimes this will be the shop down the street.  Either way, it's a lot easier than listening to loud Queen music in the car and running in to take on a salesman with only your wits to protect you.
I have found this approach to be very reliable, and there are a number of advantages to working through my three tiers.  First, you can buy from a retailer at any of the three stages – this competitive bidding process is fair because you can buy from whoever gives you the best deal (which isn't necessarily the lowest price).  It's also advantageous because you're doing the hardest part of the negotiation fairly painlessly – finding the lowest price just takes some time on the internet, and you can email a half dozen stores asking for a price match using copy and paste.  By the time you talk to someone on the phone or face-to-face, you have a firm foundation to stand on.  Remember, you should always have real options when you're negotiating, and doing it this will give you all the ammo you need.